Cycling is a very tough sport which requires tough training and an even tougher performance once you ride on one of the Grand Tours. Some people say that it is possible to be a clean cyclist, but that is a topic for another time. Regardless, cycling is a popular sport and people frequently bet on it. With promotion codes like this bet9ja promotion code, betting becomes somewhat easier. If you were to bet who the greatest road cyclists were, then you would probably win or lose some bets, depending on the criteria and if they include the bad boys (think of Armstrong). 
Here is our take on the best ever road cyclists.
Gino Bartali
He was racing in the 30s, 40s and 50s and is a legend of the world of cycling.
He is famous for winning the Tour de France twice, which is an achievement by itself. If you take into account that his first Tour victory was in 1938 and that the second one was in 1948, an incredible ten years apart, you can see why he is one of the greatest cyclists. He also won Giro d' Italia three times. People have recently become familiar with his work during World War II when he used his workouts as a mask to help Jews from one location to another. It was very noble of him and he could have died for it.
Eddy Merckx
Racing in the 1960s and 1970s, some call Eddy Merckx the greatest road cyclist of all time. He won the Giro and the Tour five times each. That is an astounding number in itself. Of course, he has a Vuelta a Espana among his titles, a single victory. He has a total of 64 Grand Tour stages where he finished first and it is not looking like that record is going to be broken. The closest is Mario Cippolini with 57, and he's been retired for a while now. He also won multiple other competitions, like all of the Monuments.
Marianne Vos
She is still cycling and is one of those riders who comes to an event and wins it. She won 3 world championships on road bikes, seven in cyclocross and has two Olympic gold medals, not to mention two more victories on track. She is astounding and has won the Giro Rosa, literally the Giro d' Italia for women, three times, with 20 stage victories.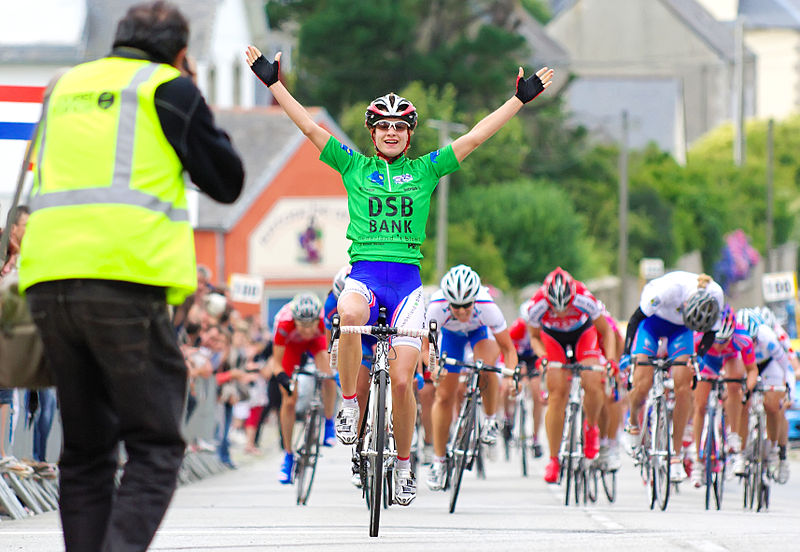 Lance Armstrong
Many will want to keep him off their lists because he was caught doping. Even with that fact (take note of the phrasing, was caught), his 7 consecutive Tour de France victories are astounding, not to mention that he did them with such a high cadence and on uphill rides. His records are void, of course, but his performances remain memorable, at least.
These are some of the world's finest cycling legends, some of them disqualified and some of them considered pure. Regardless, their efforts and records remain in our minds, a mountain to climb if we want to go professional.